Live Stream | Loud on 7th Tampa Vs World
Tune in to our upcoming streams. All streams will go live on THE LOOP for you to view on the website or your TV using the Roku app.
Click here to get access to the Roku App if you haven't subscribed yet.
Sunday, September 10, 2023 from 6:30 PM to 7:30 PM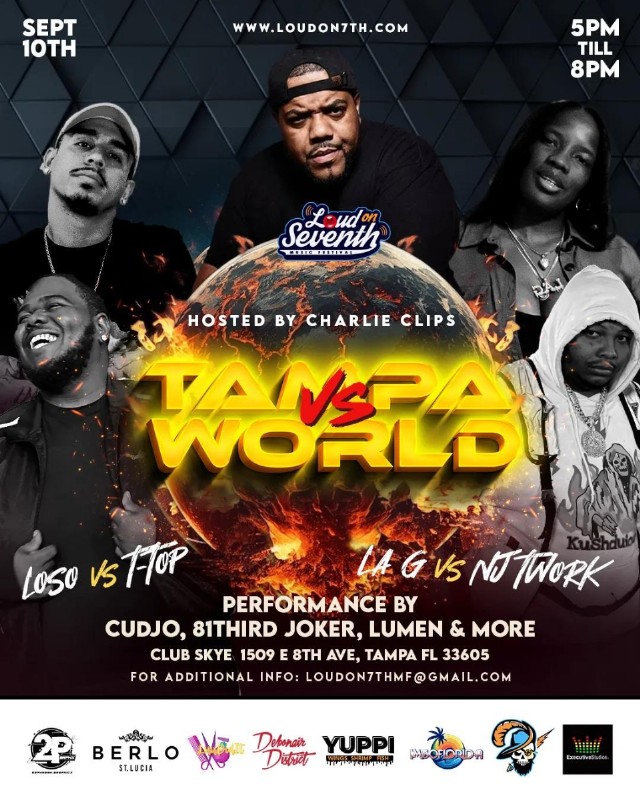 Join us for the Emcee Battles at Loud on 7th Music Festival hosted by Charlie Clips.